Night Owl - Neutral (Metallic)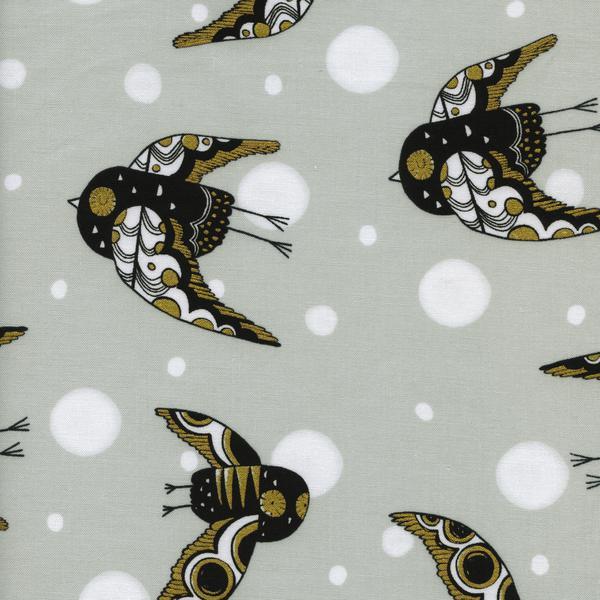 Sleep Tight is a fun exploration of what babies might dream about. Sarah's signature illustrations of animals come to life as bunnies, owls, tigers and more, and the neutral colour palette is on point with the current trend of modern nurseries. Supporting fabrics feature gold and pearlescent metallic inks and have a versatility that extends well beyond sewing for babies.
What's more apt than an owl for some sleep time fabric!!
Manufacturer – Cotton + Steel
Collection – Sleep Tight
Designer – Sarah Watts
Weight - 100% Cotton
Sold by the fat quarter measuring approximately 50 x 56cm
Please enter 4 in the quality drop down box if you wish to order 1 meter
Width approximately 112cm