Hana Wideback Goldenrod quilt backing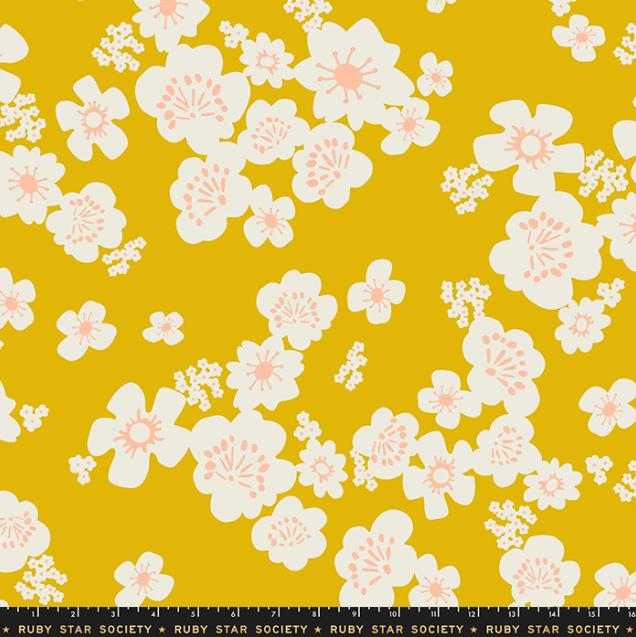 A little of this, a little of that - Whatnot by Rashida Coleman - Hale is a playful look at the objects we see around us everyday. To-do lists, toothbrushes, phones, scissors, what else can you spot? If only the real things were this cute.
These are large scale print quilt backs at 108" wide that's just over 274cm!! They are silky smooth 100% cotton sateen perfect to back your beautiful quilts.
Manufacturer – Moda - Ruby Star Society
Collection – Whatnot
Designer – Rashida Coleman-Hale
Weight - Cotton Sateen
Sold by the long quarter measuring approximately 25 x 274cm
Please enter 4 in the quantity drop down box if you wish to order 1 meter
Width approximately 274cm
We cannot guarantee the inclusion of all parts of the floral design due the small increments of pieces cut and the large scale of the print if you have purchased a long quarter. We have decided to sell by the long quarter to ensure you are only paying for what you need!!