Whale Dance - Salt Water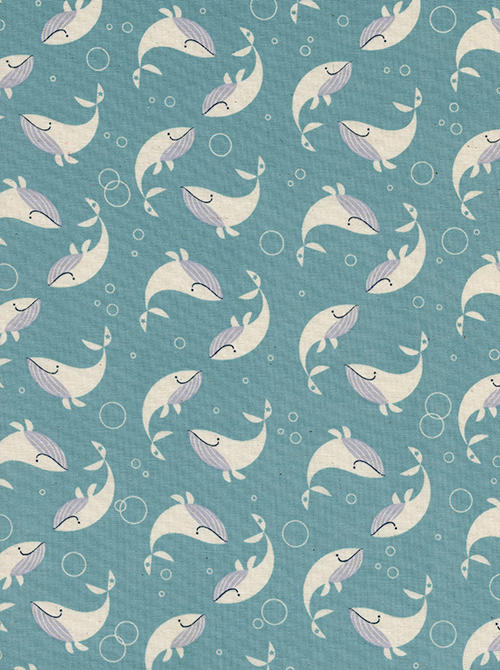 From Rashida Coleman Hale's collection Kujira & Star - Kujira (which means whale in Japanese) takes his best friend Star, a little starfish, on a trip around the waters of Japan to cheer him up! Hooray!
Rashida achieved this print by hand carving a stamp with an unconventional wave motif. The textures from the stamp combined with unbleached cotton make this simple print bold and exciting.
Manufacturer – Cotton + Steel
Collection – Kujira & Star
Designer – Rashida Coleman Hale
Weight - Unbleached quilting cotton
Sold by the fat quarter measuring approximately 50 x 56cm
Please enter 4 in the quality drop down box if you wish to order 1 meter
Width approximately 112cm